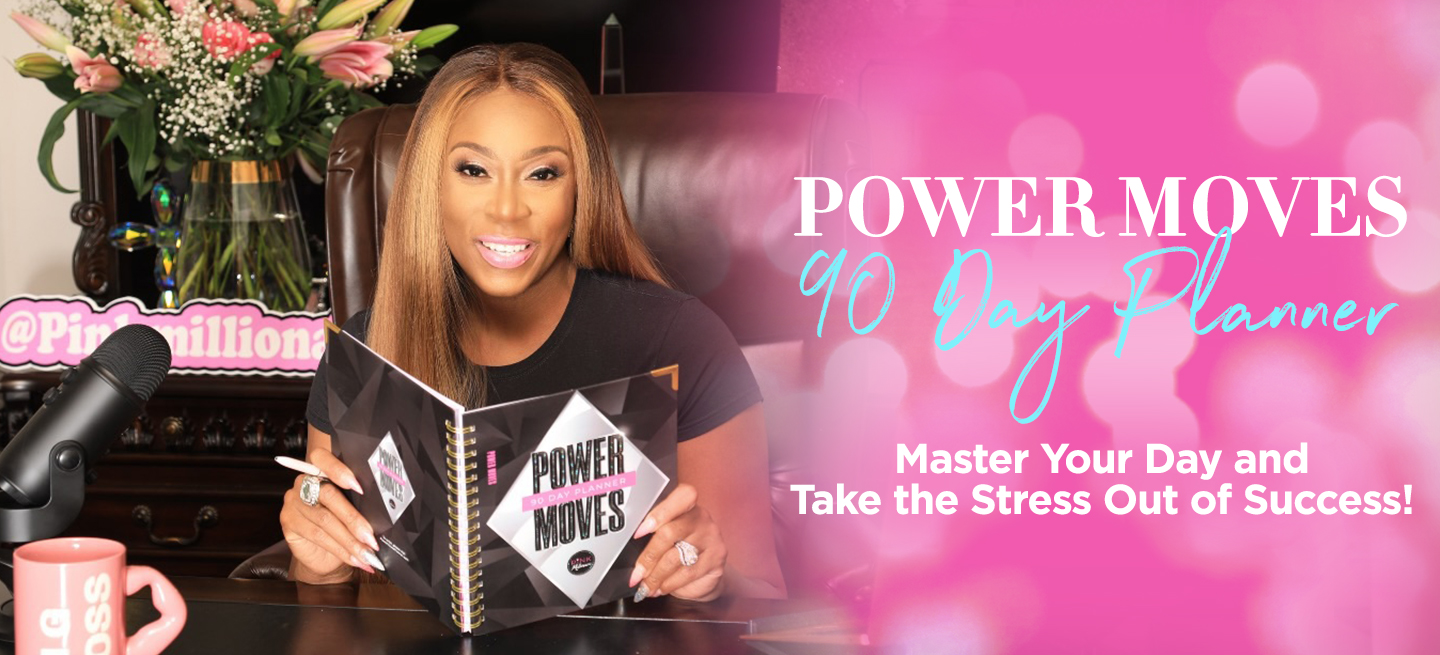 Master Your Day, So You Can Make More Money!
The POWER MOVES 90-Day Planner!
Are your days flying by without generating a real income?  Is your family complaining that you're not spending enough time with them? Are you tired of seeing other people win and ready to make the changes to create your Predictable Success?   Do you need a planning system that will keep you focused on Income Producing Activities?

If you answered yes to any of the questions above, you need The POWER MOVES Planner™!   It's the ultimate "Get It Done" system for entrepreneurs who want to be productive and maximize their days without feeling overwhelmed or guilty about pursuing success. 
It's also a  strategic daily methodology that helps you focus on accelerating your business while still experiencing a healthy balance in your personal life. In turn, you'll experience achieving your goals and enjoy the fruits of your labor.
Power Moves Planner Includes